NEW: Check out the mix now!
---

Join the DJ Trolld Facebook page today!

Show your love of good music and stay connected to the latest mixes and events!
---

DJ Trolld
Top 20 Tracks
What's hot and bumpin'

TONIGHT: DJ TrollD live in Ao Nang, Thailand
DJ Trolld - Thursday Feb 10th, 2011
Sorry for the late notice but I'm DJing tonight at this crazy outdoor party overlooking Ao Nang bay! If you're in the area definitely check this out! Free entry, some great tunes and a gorgeous setting, what more could you ask for?!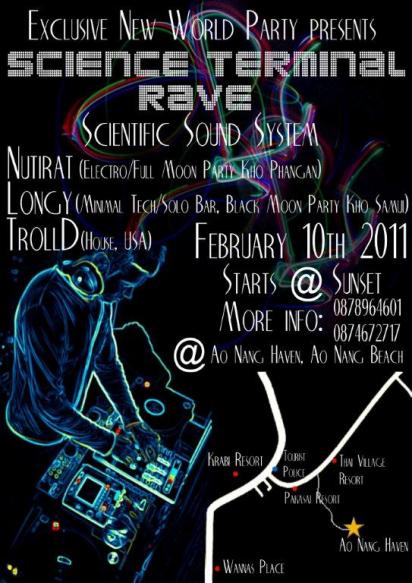 The party is actually at a private residence about 500m up a mountain (thus the awesome view), it is right near Krabi Resort and about 2 minutes from Luna Bar in Ao Nang. There are signs for it (that look like huge versions of the flyer). If you get lost call the #s for info.